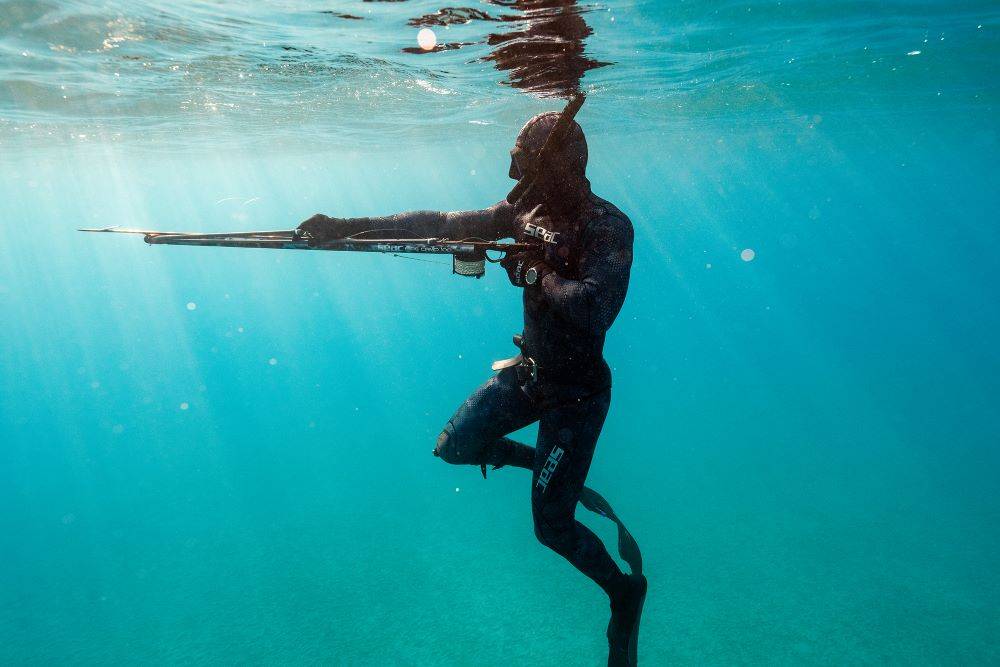 Introducing Our Latest Brand Offering - Seac Sub!
Exciting news! We've just added Seac Sub products to iSnorkel, making it easier than ever to find the best gear for your next dive. Whether you're a seasoned pro or just starting out, our selection of Seac products has something for everyone. Seac products are designed to provide you with the ultimate diving experience. From high-quality wetsuits to innovative dive computers, Seac has everything you need to explore the underwater world. Seac has been manufacturing diving, snorkeling, free diving and spearfishing equipment from Italy since 1971. Trust in Seac's dedication to safety, comfort, and performance, and elevate your diving game to the next level.
Don't miss out on the latest updates and product releases! Sign up for our newsletter and emails today to stay up to date on all things and receive exclusive promotions and discounts!
A few exciting highlights within our product offering are the Sting Speargun and Piranha Wetsuit! Let's dive deeper into these products

The SEAC Sting Speargun is a high-quality, reliable and durable product that is designed to meet the needs of both beginner and experienced spear fishers. Made with a strong aluminum barrel and stainless-steel trigger mechanism, the Sting Speargun is built to last and withstand tough underwater conditions. The Sting Speargun features a user-friendly and highly accurate aiming system, which makes it easy to hit your target with precision. With its design and comfortable grip, the Sting Speargun will help you enjoy a successful and rewarding spearfishing experience.
The SEAC Piranha Wetsuit is an excellent choice for divers and snorkelers who want a high-performance wetsuit that is both comfortable and durable. Made with high-quality neoprene, the Piranha Wetsuit provides excellent insulation and protection against the elements, making it perfect for diving in cooler waters. The wetsuit features a 2.5mm thickness, which strikes the perfect balance between flexibility and warmth. The Piranha Wetsuit has a unique design with a camouflage pattern that helps you blend in with your surroundings, making it easier to approach marine life without scaring them away. Whether you're a beginner or an experienced diver, the SEAC Piranha Wetsuit is a top-quality product that will help you enjoy a comfortable and successful underwater adventure.
Be sure to explore our full range of products starting with: Pro HD 6mm Wetsuit Boots, Body-fit Men's Wetsuit, Screen Dive Computer, Set Tris Motus Fin, Mask, and Snorkel Set, Motus Fin, and Shout Fin.
More info to come on these products! Questions now? Reached out to sales@isnorkel.com to learn more!