There's a new wave for iSnorkel!
The long-established business in Dexter, Michigan is under new ownership at a new location.
iSnorkel was founded in 1996 by Dave and Rachael Kasper in Michigan. Dave and Rachael's passion of scuba diving led them to start a scuba teaching and travel business operating as Huron Scuba. In 2003, they had two stores and an online e-commerce business, iSnorkel, Inc. For many years, they operated these businesses until 2010, when they sold Huron Scuba to focus solely on iSnorkel, Inc. They operated iSnorkel, Inc. for 26 years until they decided it was time for the next chapter. Dave and Rachel will continue with their travel and consulting business.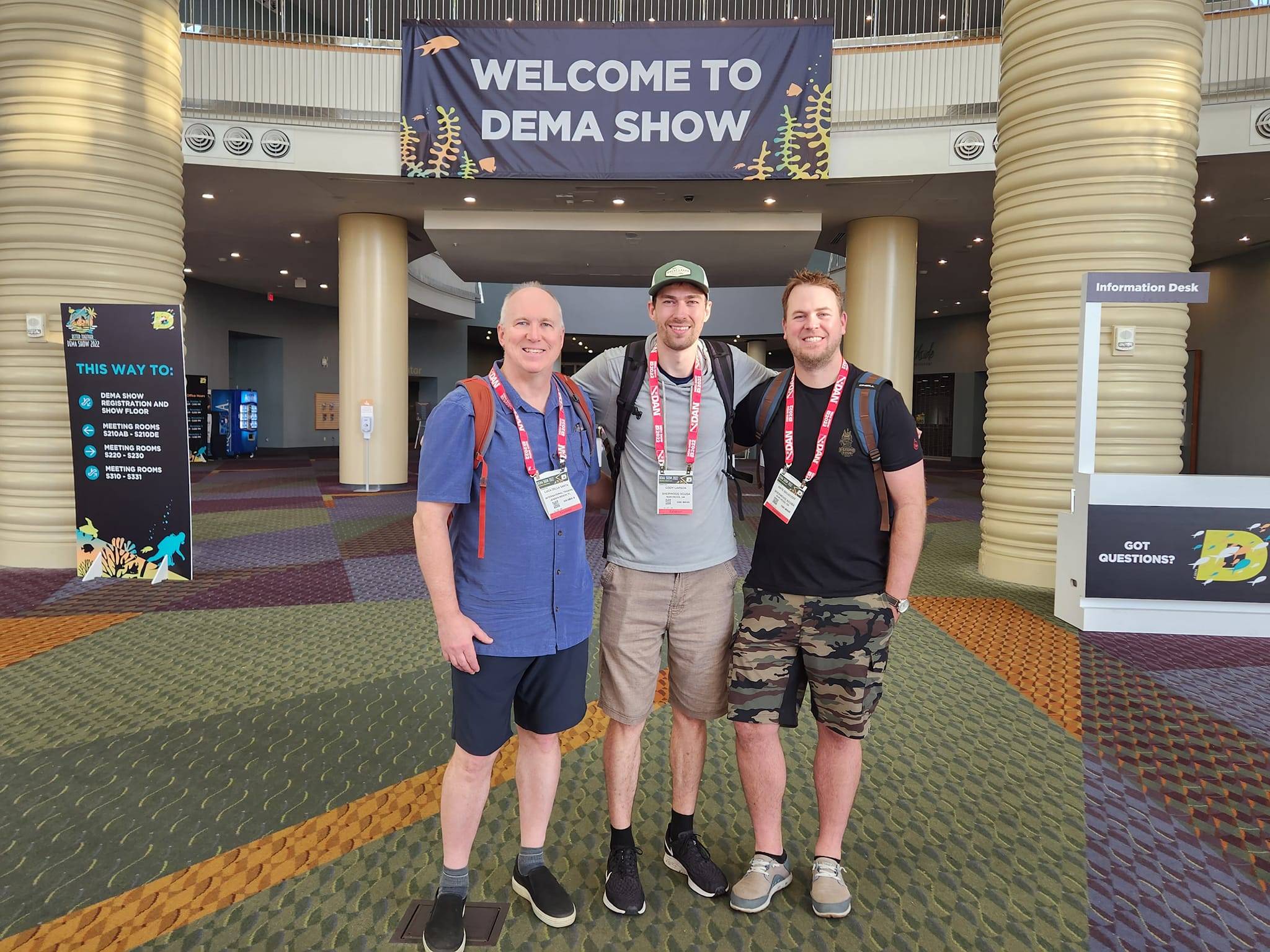 (Left) Dave Kasper, Cody Larsen, and Nate Broscoff
Nate and Danielle Broscoff purchased iSnorkel in October 2022. Nate may not have been born on the coast, but being from Minnesota he was born on the water spending days fishing with his parents and grandparents. He is a passionate outdoorsman that would rather spend cold, early mornings in a boat or in the woods then laying in a warm bed. He could not be more excited to take his personal passion and make it his professional dream.
Cody Larsen joins in this new venture as Director of Business Development. Starting at a very young age, I was constantly exposed to the outdoors. A fond memory growing up is when we would snorkel the lake at our cabin in western Wisconsin all summer long, chasing fish and exploring old sunken trees and structures. Those memories have stuck with me throughout my life. Reconnecting with nature, especially now, is one of the most important things people should be doing. It is good for your health, spirit, and gives you a greater understanding of the world we call home.
Our mission is to bring people the adventures that lie within the water. No matter the experience whether its snorkeling, scuba diving, spear fishing, anything is possible! We couldn't be more excited to help people find the best products, so that they have the all-time greatest experiences to make memories that will last a lifetime.
Come ride the wave with us!